My robot is not connecting
If your robot is not connecting to the app and you're seeing an X on your screen, you'll want to follow these steps:
Unplug your robot and turn it off
Quit your app
Launch your app again
Plug your robot in again
Turn on your robot
If you have done this more than once and the robot is still not connecting, then it might need a firmware or software update.
Important
To update your firmware or software, go "here".
Don't forget
You can always contact us at support@littlerobotfriends.com!
I can't create custom expressions
If you're not able to create custom expressions, it could be that your expressions library is full! You can create and save up to 16 expressions in your library.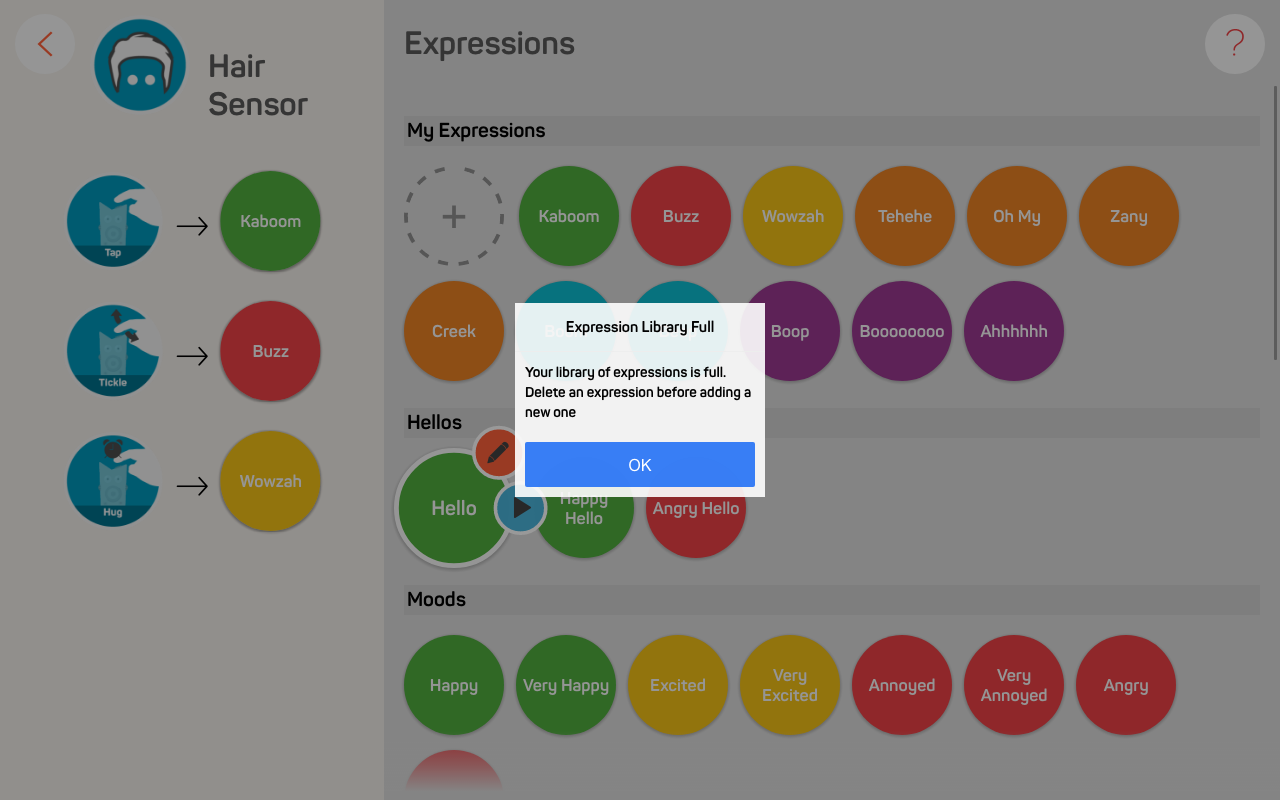 To make room for new expressions, delete some of your old ones. Click on the expression you'd like to delete, then click on the "X" circle. Now you should have room for more!